---

This page contains 2 byte (Japanese) characters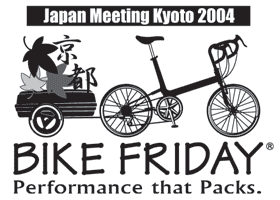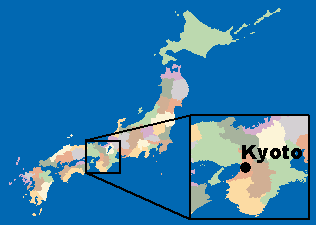 Copyright
-Shiroi Chizu Kobo-
This year's Bike Friday Japan Meeting was held November 13 and 14 in Kyoto hosted by Kataoka-san, Bike Friday's Japanese distributorCYCLETECH IKD. Kyoto-City (Kyoto Prefecture, Japan) is in the Kinki-Region of Japan, located in the west central part of Japan. Kyoto is the ancient capitol of Japan from 794 to 1868, thus famous for it's many historical landmarks. This year, Bike Friday co-founder/designer Hanz Scholz and BF Ambassador to Japan : Ruthy Kanagy (known as O-rusu-san to the Japanese community) came over from Eugine Oregon to join this meeting. This made the meeting a very exciting one for us to participate. It's not so often that one get's to ride together with the designer of your bike.
About 50 participants gathered to Kyoto where the the weather was a fine one for cycling this weekend. @nak(A)(myself) brought our latest addition, the Air Friday. (Ta),who owns a Sat-R-Day however brought her Brompton to Kyoto thisi time so she can easily stroll around the narrow streets of Kyoto.
There were two cycling routes to choose from on the first day of the meeting :
1) A hillclimb up to Kyoumi-Touge (Kyoumi-Pass) located north of Kyoto.
2) A sightseeting route covering temples and shrines, and other points of interest in Kyoto.
followed by a dinner party at a Japanese cuisine.
The theme was "water" for the cycling on the second day, where the route ran along rivers and waterways running in and out of Kyoto.
Of course, the participants enjoyed not only cycling, the good food, but chit chatting about Bike Fridays, cycling, and about everything else during the two days of the Kyoto meeting !
---
Bike Friday Meeting 2nd Day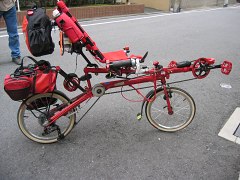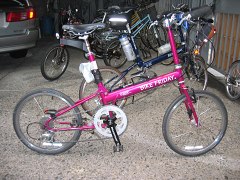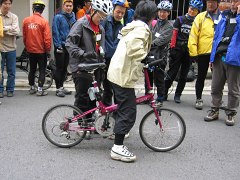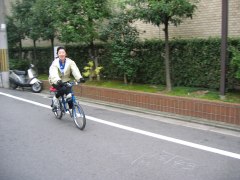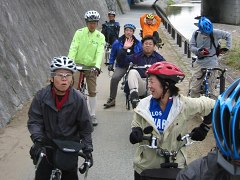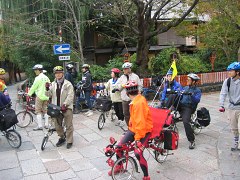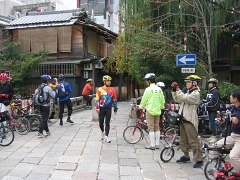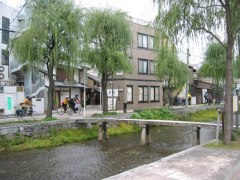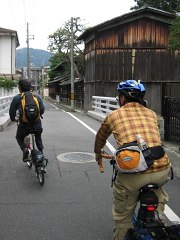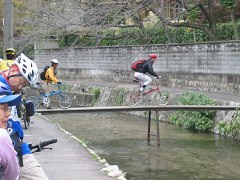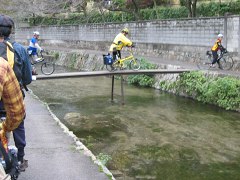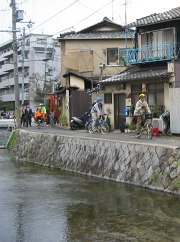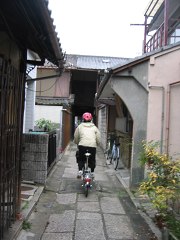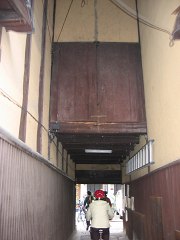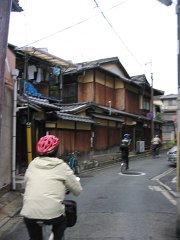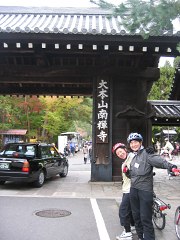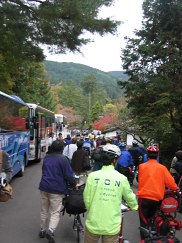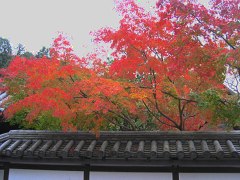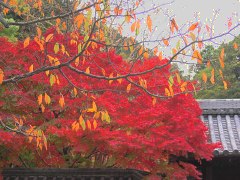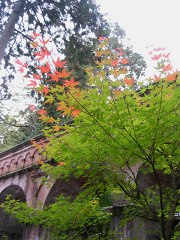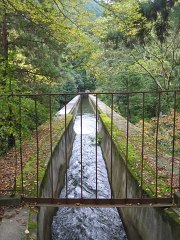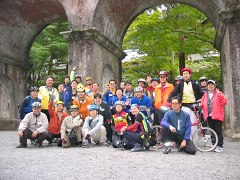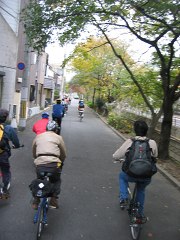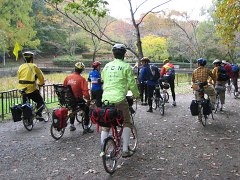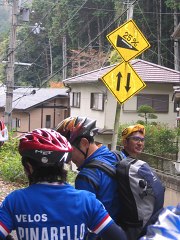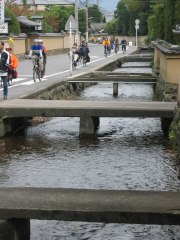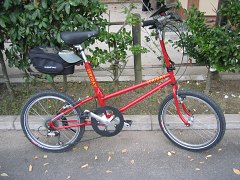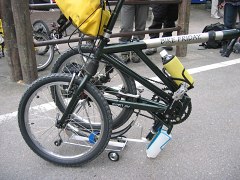 November,2004 Kyoto,Japan
Canon IXY Digital 400
Copyright 2004 -@nak.com- all rights reserved
---